You may just have found that ours is the church nearest to you.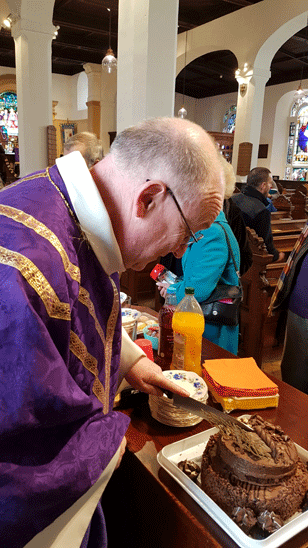 In these pages you will find out about our church community, when our services are, what we do in them, and what kinds of things we do together. The Rector loves to celebrate birthdays, especially his own.
You may like to talk with someone at church about something specific like a wedding or a baptism, or you may be bereaved or otherwise distressed and need someone to help.
Whatever your issue, we are here to offer help and support.
Please come to our Wednesday evening office hour between 7 and 8pm for a discussion with our Rector, Darren photograph left, or email a Churchwarden.